Langage et visualisation
Yvonne ERIKSSON et Kenneth HOLMQVIST
Dans cet ouvrage, les auteurs traitent du rôle du langage et de la représentation visuelle dans les processus d'apprentissage et dans l'analyse des concepts, et mettent en lumière l'aspect communicationnel des représentations verbales et visuelles. Pour permettre aux personnes handicapées de fonctionner dans la société de manière égalitaire, il faut une interface communicationnelle fonctionnelle. Langage et images sont des éléments importants de cette communication dans la plupart des médias.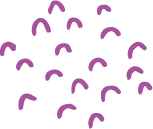 Yvonne ERIKSSON et Kenneth HOLMQVIST (text)
Yvonne Eriksson a obtenu son doctorat en Histoire de l'Art à l'Université de Göteborg en 1998. Elle a travaillé au Department d'Art History and Visual Studies à l'Université de Göteborg, de Växjö et à la Swedish Library of Talking Books and Braille. Kenneth Holmqvist est enseignant chercheur à l'Université de Lund, spécialiste de la poursuite visuelle.